Explore our range of quality audio products designed for your everyday audio needs.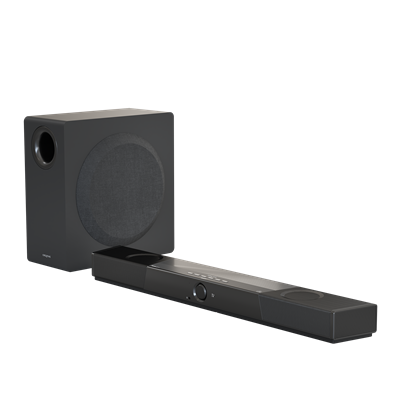 Dolby Atmos® Speaker System Soundbar with Wireless Subwoofer and Super X-Fi® Headphone Holography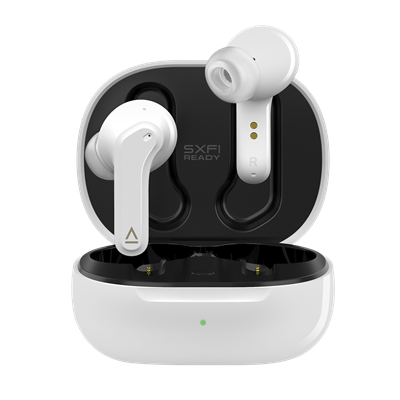 Lightweight True Wireless Sweatproof In-ear Headphones with Active Noise Cancellation
Tri-amplified Multi-channel Gaming Soundbar with Super X-Fi Technology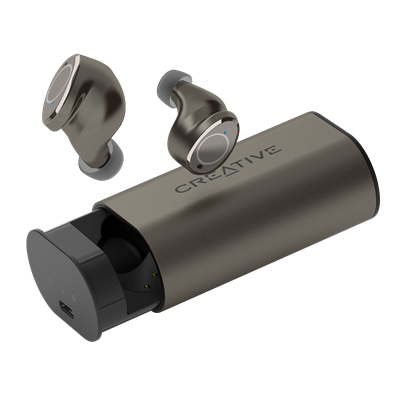 True Wireless Sweatproof In-ear Headphones with Hybrid ANC
Creative Live! Cam Sync 4K
4K UHD Webcam with Backlight Compensation
Hi-res External Dual DAC USB Sound Card with Fully Balanced Xamp Headphone Bi-amplifier for Audiophiles
Take your home entertainment to the next level with better audio and surround immersion. Find the perfect audio companion for your TV, PC or gaming consoles from our range of soundbars.
For the value seekers who want to skip the fuss of charging their true wireless earbuds every other day, with superb audio quality to boot.
For those who want great looking PC speakers that fit into any home, office, or even gaming setups.
For those who are seeking to add in online meeting essentials such as webcams, to enhancements like wireless headsets to their hybrid work setups.
Sound Blaster Buying Guide
Find the right Sound Blaster product that's best for you. From internal PCI-e cards, to USB audio DACs and audio adapters, rediscover the potential of your audio.
Recreate the listening experience of a high-end multi-speaker system in your headphones, powered by our sophisticated Super X-Fi technology.