SINGAPORE - Creative Technology Ltd today announced it would be showcasing its compellingly wide range of audio solutions at the IT Show 2017, Singapore's largest IT, Digital, Mobile and Consumer Electronics Exhibition.
Made to fit just about every part of a person's life while delivering an amazing listening experience, the range includes the following notable products:
HOME ENTERTAINMENT
•
X-Fi Sonic Carrier - A New Concept in Hi-Res Audio and Video, With Dolby Atmos®, Creative SuperWide X-FI™, and Multiple Advanced Technologies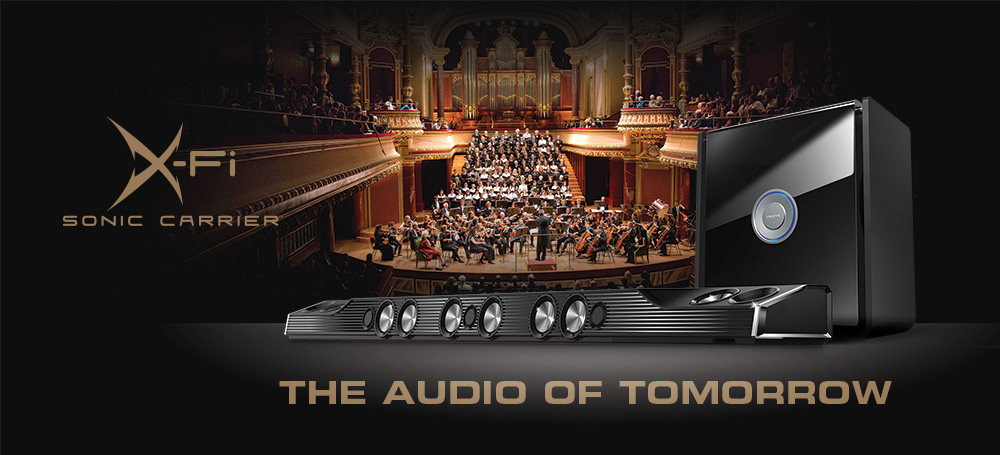 "... the Sonic Carrier is simply beyond comparison."
- Mr Tham Chaik Kong, ISSE Founder and respected audio critic
With a main unit and a wireless subwoofer, X-Fi Sonic Carrier is a 17-driver system in an 15.2 speaker configuration that delivers a mind-boggling 2000W of peak power. Featuring an Ultra HD video engine that supports 4K 60fps video playback of local and online content, it incorporates Dolby Atmos® surround technology and Creative's SuperWide X-Fi™ technology to bring you the ultimate 15.2 3D audio experience - the best of both worlds in home theatre and high-end audio.
"The Avatar demo clip they showed on the new Creative Sonic Carrier
was even better than that cinema experience... It was a hyper-realistic experience."
- Madeline Nelson, CEO of Heads Audio
Catch the Sonic Carrier at the soundproof X-Fi Sonic Carrier Theatrette located at the Creative booth. Seats are limited and the turnout is expected to be high. To avoid disappointment, visit https://sg.creative.com/theatrette to book a seat. Attendees will be able to purchase the Sonic Carrier at an exclusive pre-order price.
POWERFUL SPLASHPROOF AUDIO ON-THE-GO
 •
Creative iRoar Go - The Intelligent 5-Driver Splashproof Portable Bluetooth Speaker with SuperWide Technology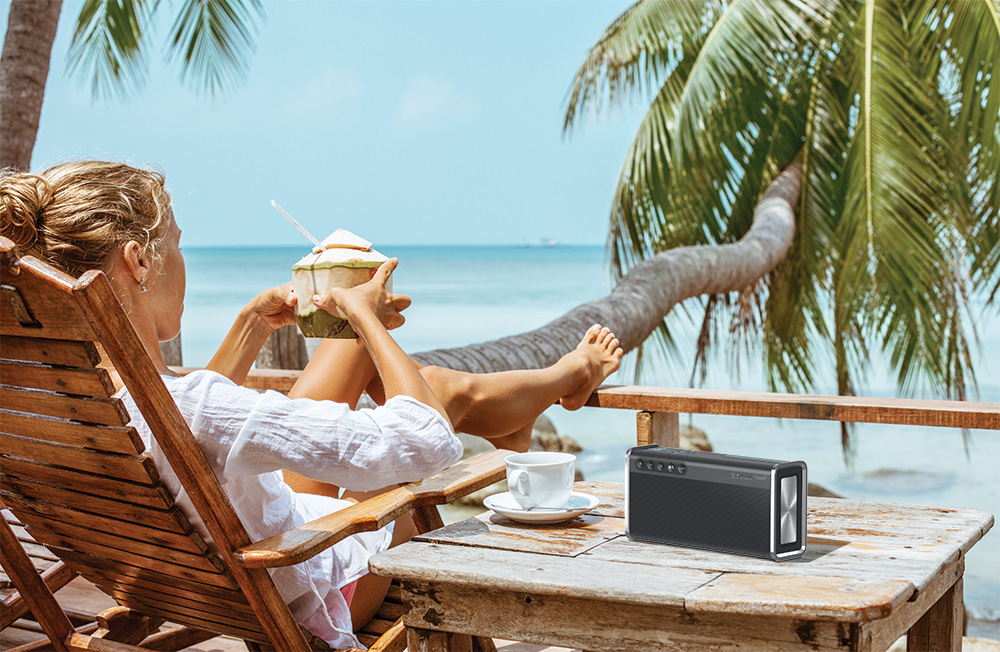 "Full marks for Creative's tiny speaker that is big on sound. The Creative iRoar Go is mighty sound packed into a small body, at a wallet-friendly price. It is a value-for-money, feature-packed speaker that delivers a great audio experience."
- 5/5, The Straits Times
Incorporating the same award-winning speaker DNA as the classic Sound Blaster Roar and Creative iRoar, the iRoar Go comes with significantly enhanced audio performance, improved all weather portability and an amazingly wide acoustic sound stage with SuperWide Technology.
FEATURE-RICH INTELLIGENT AUDIO ON-THE-GO
 •
Creative iRoar - The Most Intelligent Speaker on the Planet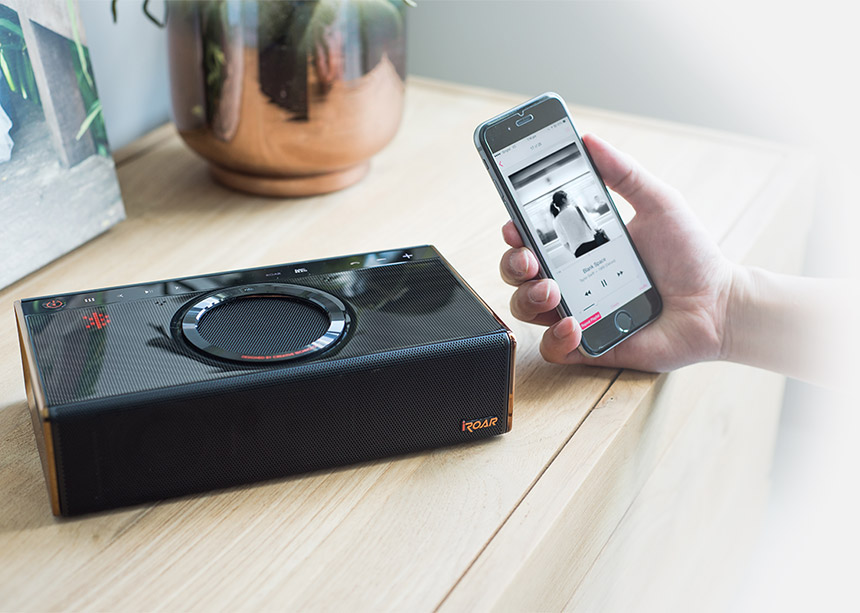 "The Creative iRoar is one of the most feature-rich and powerful portable Bluetooth speakers we've ever tested and it sounds fantastic."
- Editor's Choice, PCMag
This compact multipurpose iRoar represents the next step in the evolution of portable speakers - with its audio performance, expandability and intelligent audio processing. It is 2X louder and more intelligent than the iRoar Go. The speaker also comes with a huge 20-hour battery life.

iRoar Rock subwoofer with charging dock
The speaker works in a range of usages, as a standalone unit or as part of a bigger system. The iRoar can be mounted on an external iRoar Rock subwoofer unit for room-filling audio with enhanced bass performance.

iRoar Mic
Alternatively, when connected wirelessly to an iRoar Mic, the iRoar becomes a wireless personal PA system or portable Karaoke machine.
COMPACT SPLASHPROOF AUDIO ON-THE-GO
 •
Creative MUVO 2 Series - Powerful Splashproof Bluetooth Speakers That Deliver Impressive Audio With Deep Bass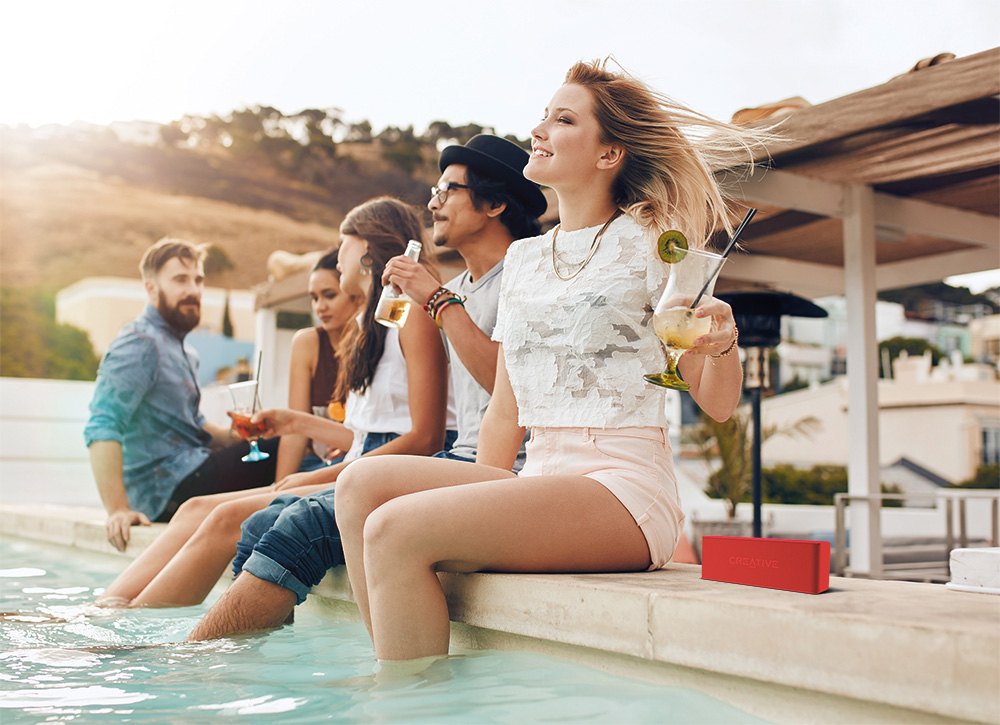 "Compact, powerful and packed full of feature, the Muvo 2 is a great solution for giving your audio a big boost no matter where you need to go."
- Editor's Choice Award, eTeknix
The MUVO 2 Series, designed with professionally tuned drivers and a built-in passive radiator and built-in MP3 player, is a small but powerful Bluetooth speaker that users can take with them just about anywhere — the cool-looking MUVO 2 series is waterproof and even dustproof. The MUVO 2 Series allow users to connect a second identical speaker wirelessly for an even wider sound stage. The series comprises of the compact Creative MUVO 2 and the even more compact palm-sized Creative MUVO 2c.
ACTIVE LIFESTYLE
 •
Creative Outlier Sports - Sweatproof Wireless In-Ear Headphones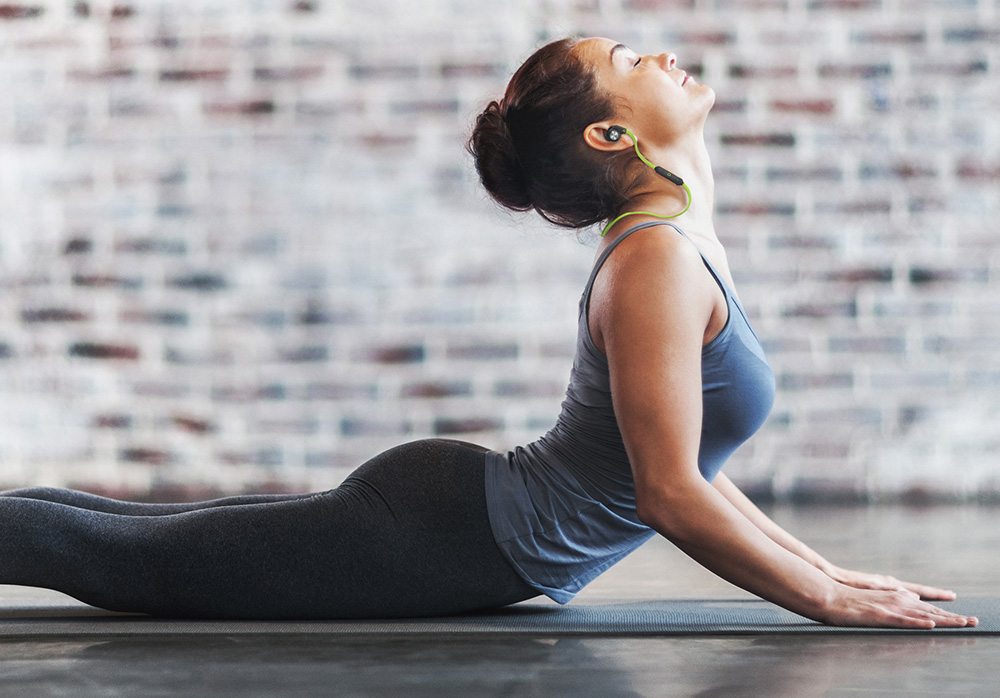 "The Creative Outlier Sports are the best pair of fitness headphones we've ever tested, thanks to a rugged design, dependably long battery life and a comfy, secure fit. Music sounds good too, with a noticeable bass presence."
- 10/10, XSReviews
Personifying the ideal headphone audio experience for the active lifestyle enthusiast, the Creative Outlier Sports is a high-performance wireless sweatproof Bluetooth in-ear headphone that delivers clear detailed audio with powerful bass. Extremely compact and lightweight at a mere 15 grams, the Outlier Sports delivers an impressive 11-hour playtime. Designed for a secure comfortable fit, the Outlier Sports comes with changeable earbuds and high-quality silicone ear-tips. It features an easy-access remote to switch tracks and adjust volume levels, as well as a built-in microphone for taking calls. Outlier Sports is also a perfect companion for the iPhone 7 that ditched the headphone jack.
Creative at IT Show 2017
On top of these exciting cool products, the Creative 'Blastermania' Booth at IT Show 2017 will come chock-a-block with amazing deals, demos and prizes to be won, such as:
Creative Blastermania Jackpot with thousands of prizes worth hundreds of thousands of dollars to be won - no purchase needed!
Lelong Corner of popular new in box products at outrageous "tiao lau" prices.
Trade-up program for current Roar or Roar 2 owners to the Creative iRoar or Sound Blaster X7.
Take-No-Prisoners Deals at GAMEX Pavilion, IT Show 2017
Creative will also extend its reach beyond the main booth with a Gaming Zone at the GAMEX pavilion showcasing the latest Sound BlasterX line-up, including the all-new Sound BlasterX Katana Under-Monitor Audio System, Vanguard K08 RGB Mechanical Keyboard, and Siege M04 Precision Gaming Mouse. Make no mistake; these cutting-edge gaming gears are going at take-no-prisoners prices. And quantities are limited.
To experience Creative's latest products at IT Show 2017, visit the Creative booth at Booth 6141, Level 6, Hall 602 and the Creative Gaming Zone at GAMEX, Level 6, Hall 605 at Suntec Singapore, 16 - 19 March 2017.
To find out more about our amazing deals at IT Show 2017 and our full range of products, visit sg.creative.com or download the flyer at itshow.creative.com.
About Creative
Creative is a worldwide leader in digital entertainment products. Famous for its Sound Blaster® sound cards and for launching the multimedia revolution, Creative is now driving digital entertainment with cutting-edge audio solutions which include premium wireless speakers, wireless headphones, and powerful audiophile-grade amplifiers and digital audio converters. Today, Creative re-invents the Sound Blaster, which has a user base of over 400 million, with its ground-breaking Sound Blaster Roar and Sound Blaster X7 that aim at the new mobile networked generation by bridging the worlds of the computer, smartphones, and tablets. Creative's proprietary technologies, innovative hardware, applications and services leverage the Internet, enabling consumers to experience high-quality digital entertainment - anytime, anywhere.
# # #
This announcement relates to products launched in Singapore. Availability is subject to change without notice and may differ elsewhere in the world according to local factors and requirements. Creative, the Creative logo, Sound Blaster and the BlasterX logo are trademarks or registered trademarks of Creative Technology Ltd in the United States and/or other countries. All rights reserved. All other trademarks are the property of their respective owners.
CONTACT INFORMATION
Creative Technology Ltd
Eugene Chong
(65) 6895 4190
yochong@ctl.creative.com